Mavitra specialise in solving complex problems using technical innovation.
Our depth and breadth of skills and experience enable us to provide solutions that focus on business outcomes. We often bring together software development, data warehousing and business intelligence technology.
We create solutions that cut the crap. No egos, just quality.
Philosophy
At Mavitra, we empower people through technology.
Founded in 2007 as a digital agency specialising in Microsoft technology we soon evolved into an innovation hub.
We deliver projects across a vast array of industries from startups to large multi-nationals. We've even developed and sold our own products along the way.
Our people come first. Life is complicated so we make it easy for our team to work - anywhere, anytime.
We are always looking toward the future. Moving Forward.
What we value
• Commitment to continuous innovation.
• Exceeding client expectations.
• High standards. We don't settle for mediocrity.
• Motivating people to achieve.
• Doing good, giving something back.
• Making life easier for people.
We love our clients
We're a picky bunch, so we're selective when it comes to choosing who we work with. Our values should align.
We deliver amazing work and have fun while doing it. The end game is important, but the journey matters. We want our clients to have a world class experience.
"Every piece of work we deliver for our clients must exceed their expectations, they must experience WOW!"

Dean Harris, Founder & CEO
We are pragmatic, professional and experienced
We solve real world problems, that is our strength. We analyse an idea or problem, strip it back to bare metal or pivot if neccesary - we innovate on it.
A world class business requires a team of top guns. We have experienced, multi-disciplined professionals with an average of 15+ years of experience in business and technology.
With years of experience comes a deep knowledge and know how of what ingredients are required to deliver a successful project.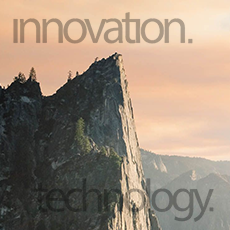 Why us Experience, Trust and Innovation.
At Mavitra we deliver, period. We are a team of top guns with years of experience delivering technology solutions and have a proven track record of exceeding client expectations.
Mavitra can manage and deliver your entire project end-to-end or provide you with a gun for hire. Our guns specialise in the Microsoft technology stack on-premise and in the cloud.
If you want a boring, run of the mill digital agency to deliver your project, that is definietly not us. We take your work seriously. Each of us have a personality, a unique set of skills and our own way of delivering WOW.
What seperates us from everyone else? The Mavitra mindset. Our people not only believe in our philosophy, they live it.
Customer first approach
Innovation can take many forms, but together as one you can move forward. We adopt a collaborative and agile working relationship with you, not the technology.
World Class Team
We have assembled a team of top guns. Technical specialists with deep experience, out of the box thinkers and real people who understand both customers and business.
Trust
Australia's biggest companies have entrusted us to deliver enterprise level, business critical, complex and innovative projects. Startups and early stage companies have leaned on us to build their teams and technical business strategy. We've got this.
Clients A proven track record
A few of the clients who have experienced WOW over the past 16 years.
Services What we do
We build products and deliver projects for organisations great and small. Our top guns enable us to provide full lifecycle consultancy services ranging from project feasibility, management, analsys, development through to product support and maintenance.
At Mavitra we don't favour one technology stack above all others, but Microsoft is where we have deep knowledge, experience and a proven track record. We also have experience using Amazon (AWS), Busines Objects (SAP) and open source technologies.
Ideas + Innovation Workshops
Out of the box workshops where we analyse your business, product or service. A great way to solve problems, discover opportunities and generate ideas.
Innovation Design
Idea Generation
Problem Solving
Product Design
Startup Mentoring
Digital Strategy
Artificial Intelligence
We have real experience delviering full pipeline AI solutions. Bots for Facebook Messenger, Webchat, Skype, Email and SMS. AI can deliver a next level customer experience.
Conversation Design & Behaviour Science
Bot Develpoment
Cognitive Services
Machine Learning
Voice Recogition
Broadcasting

Tech

Azure Computer Vision
Azure Sentiment/Text Analysis
Azure Logic Apps
Azure Function Apps
Azure Bot Service/LUIS
Bing Web + Image Search
Software Development
Custom software development on any medium. Web, Mobile, Services, Desktop and Apps.
Analysis & Design
Solution Architecture
UI/UX Design
Web & Mobile Development
Services/API
Database Design & Development
Single Page Apps (SPAs)

Tech

Microsoft .Net Framework (.Net Core)
MVC Apps (Razor)
SQL Server On-Prem/Azure
React, Durandal, Angular
Azure Search
Intelligence + Analytics
DW & BI solutions using Microsoft on-premise or Azure Cloud. Cutting edge technologies.
Data Warehousing
Business Intelligence
Analytics & Reporting
Big Data
Data Architecture
Integration & ETL

Tech

Azure Data Warehouse
Azure Data Lake
Azure/On-Prem Analysis Servics
Azure Event Hubs
Azure Stream Analytics
Microsoft Power BI
SQL Integration Services (SSIS)
Work Process How We Work
At Mavitra we expore and validate a problem or idea before starting on the journey of the development lifecycle. Our experience tells us bringing together our expertise and our clients knowledge through collaboration is the best way to achieve world class results
Success for us is delivery of bite sized pieces of work delivered iteratively. This increases the chances of success, is more time and cost effective, and most importantly our clients see WOW sooner.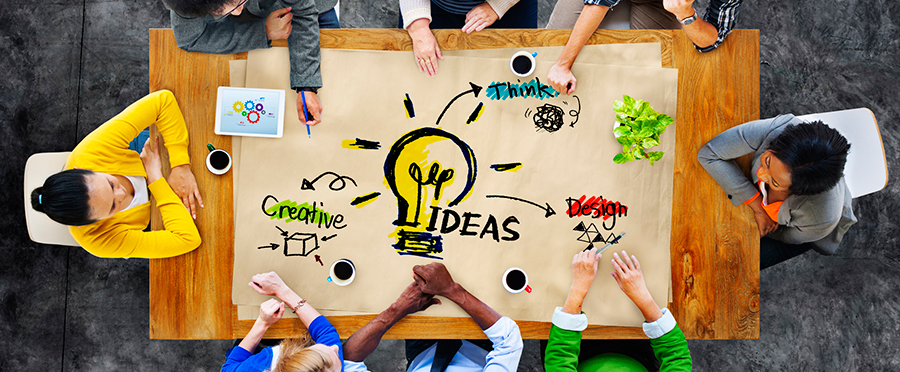 We can help you explore your ideas so you can reach your full potential. We help with a common sense approach while still thinking outside the box, but we don't just theorise we help you with strategy, planning and execution.
Ideas are one thing, but validating them are another. We've built businesses, assisted start-ups and brought new thinking to create intrapreneurs in big enterprises.
Now with fresh ideas and a great strategy it's time to execute. This is where we lead the way with technical innovation, it's where we create the magic.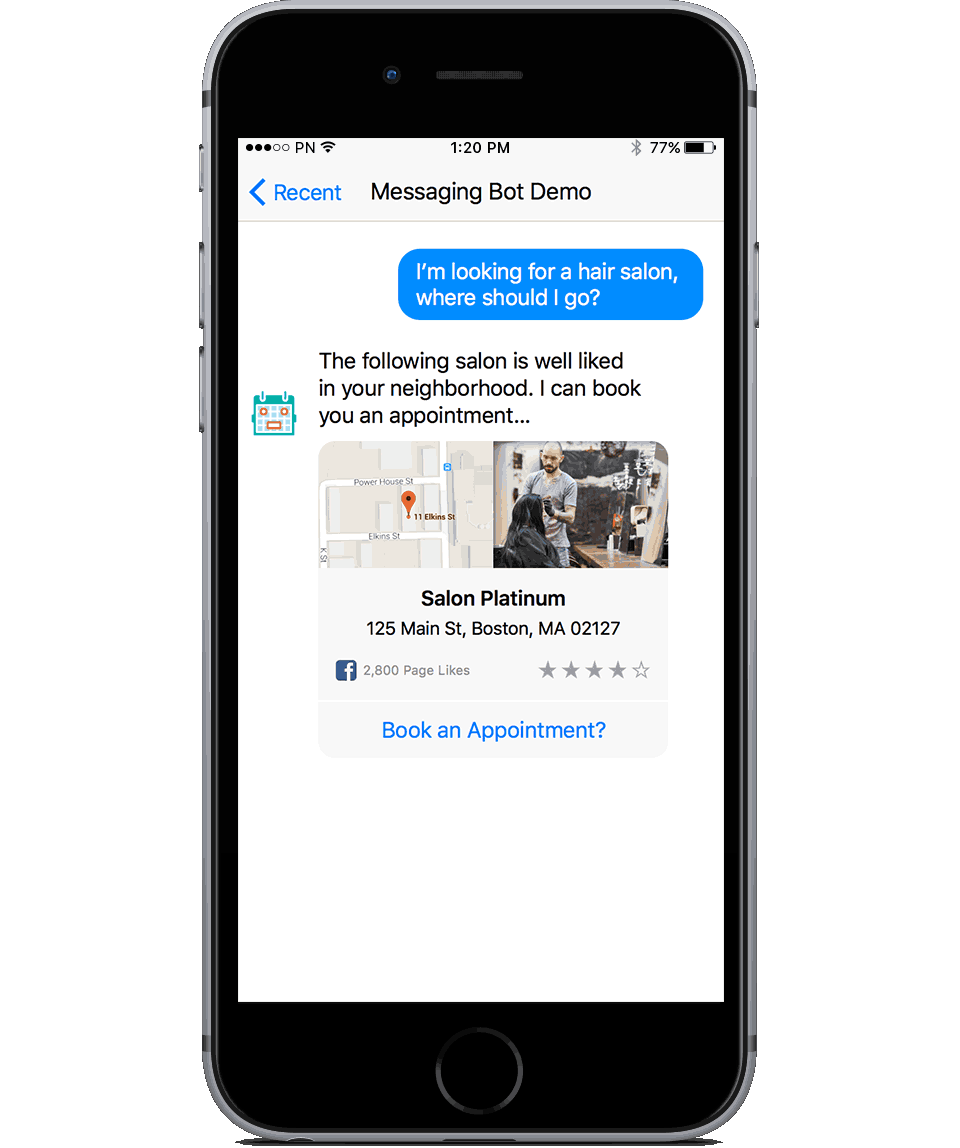 We gather custmer requirements and design a conversational experience with best practice behavioural science baked in.
Selecting one or more channels is key to reaching your audience. Select from Facebook Messenger, Skype, Slack, Telegram, Email, SMS and more.
Most systems have events and workflows. It's during this phase we identity any tools required to support operations, events for broadcasting, notifications and ancillary integrations.
Clients want outputs/outcomes from a system and AI is no different. We design and implement custom dashboards, live stream analytics, data integration and more.
Development occurs rapidly using a collaborative prototyping model, which will result in a usable product you can hold in your hands sooner rather than later. From there we iterate until WOW is achieved.
The continuous evolution for an AI solution is key it's survival. We provide solutions for monitoring, maintenance of conversation based interfaces and can develop self-learning models.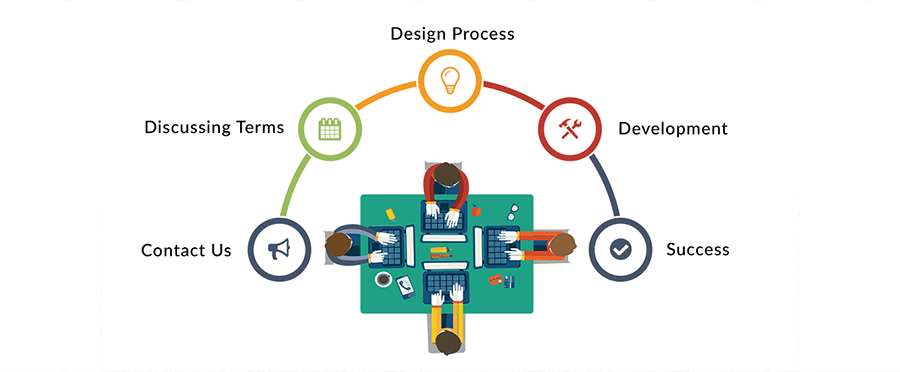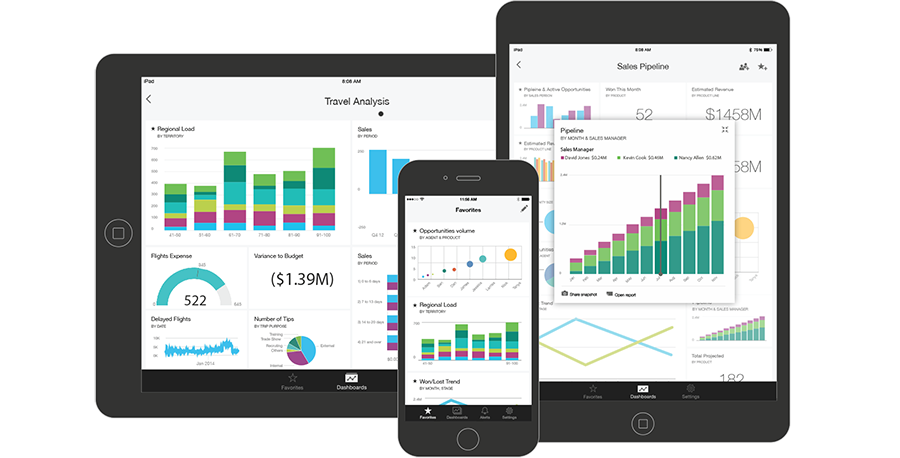 We gather custmer requirements and decide on the feasibility of the project. Knowledge transfer is important in this phase to understand the clients needs and business domain.
We design end-to-end solutions. This phase is critical to the success of the project and it hinges on good requirements gathering.
We carefully analyse what is out there in the world that we can use to save time and money. We may so a complete custom build from data warehouse and data transformation to end user dashboards, or we may use a selection of existing products and/or a combination of the two.
Development occurs collaboratively, which will result in a usable product you can hold in your hands sooner rather than later. From there we iterate until WOW is achieved.
The continuous evolution for a BI solution is important to support business decisions. We provide solutions for monitoring, maintenance and support.
ContactGet in touch
Are you ready to tune-up your business or take your project to the next level? Let's do it.
Locations
Brisbane | Sunshine Coast | Gold Coast
Melbourne | Sydney
Contact Us
Get Started today
We're here to help.